Event Navigation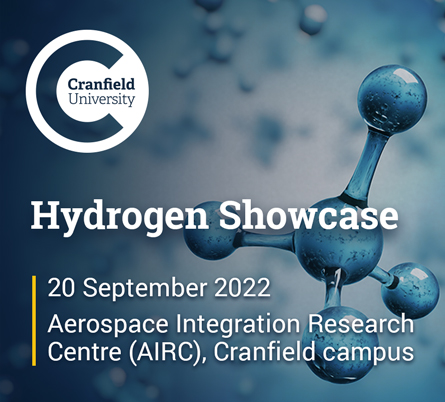 Tuesday 20th September  2022
09:00am – 16:00pm

Come and join us for the Cranfield University Hydrogen Showcase.  This is an opportunity to hear from a range of speakers looking at different aspects of the Hydrogen and Fuel Cells Economy. There will also be opportunities to visit some of the projects taking place on the Cranfield  campus including the
FCSL HyQube H2 refueler
HyPER
 Cranfield Aerospace Solutions H2 aircraft & DARTec
H2 propulsion facilities
Tour around campus by the H2FC bus
There will also be an opportunity to ride in a Toyota Mirai
Programme
Welcome
Professor Karen Holford Chief Executive and Vice Chancellor Cranfield University
followed by
Professor Upul Wijayantha Head of Centre for Renewable Systems Cranfield University
'Overview of Cranfield University's Hydrogen and Fuels Cells Roadmap'
Alberto Carpita Strategy and Business Development Europe Siemens
'Siemens, a key player of the industrial decarbonization'
Keith Croysdale Business Development Manager Luxfer Gas Cylinders
'De-carbonising transport on the road to net zero – How Luxfer are innovating hydrogen fuel storage systems for a range of mobility applications'
Alexis Garavel Investment Manager – Hydrogen AP Ventures
Jon Hunt  Hydrogen Manager Toyota (GB) plc
Beth Dawson Major Projects Manager  Fuel Cell Systems Ltd
Muthana Shirzad CEO Protium Technologies
Chet Biliyok Technical Director New Energy Services Petrofac
Jenny Kavanagh Chief Strategy Officer Cranfield Aerospace Solutions
Ben Richardson UK&I Lead Stationary Fuel Cells Bosch
Zac Cesaro Program Manager Siemens Energy
'Facilitating the Hydrogen Roll-out with Ammonia Cracking'
Exhibitors
FTI,  Hydrotechnik, Orbital Fabrications, Parker Hannifin, Protium Technologies , Reaction Engines , R Stahl  JRE Precision, Hypermotive and Veolia Water Treatments 
Any questions re the conference please contact
Jacqui Staunton
jacqui.staunton@climate-change-solutions.co.uk
We are delighted to have a Korean Delegation from the
Chungnam National Innovation Cluster
joining the showcase
This event is free to attend – see below to book your place
Event Sponsors
Please click on the logos to be taken to the sponsors websites. .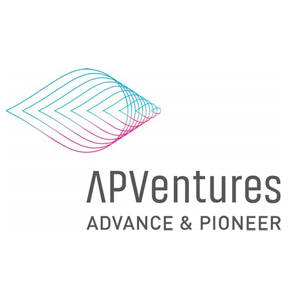 A P Ventures

AP Ventures is headquartered in London and manages venture capital funds with a global mandate to invest in pioneering new technologies and businesses which aim to solve global challenges such as renewable energy integration, resource scarcity and a growing population. AP Ventures has been investing in the hydrogen industry since 2013 and is recognized as a leading venture capital fund across this value chain. AP Ventures manages $395 million of assets on behalf of 12 LPs and presently has a portfolio of 19 technology companies across the hydrogen value chain. AP Ventures is led by Andrew Hinkly (Managing Partner) and Kevin Eggers (Partner).
More info at: www.apventures.com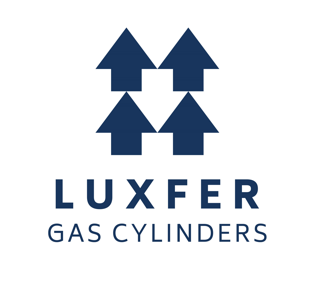 Luxfer Gas Cylinders

Luxfer are the industry leading manufacturer of lightweight high-pressure cylinders, are the best-in-class designer and manufacturer of hydrogen fuel storage systems across a full spectrum of industries globally. At Luxfer, we are dedicated to creating a greener world for future generations. We are working with a number of commercial vehicle manufacturers around the world to supply industry leading hydrogen cylinders and in many cases to design hydrogen fuel system to meet the highest technological and safety requirements. With over 150,000 alternative fuel cylinders in use and over 18,000 vehicles running with Luxfer alternative fuel cylinders, Luxfer are established as the go to supplier for cylinders and systems for alternative fuel solutions.