West Midlands Bright Solar Future
Making 2030 Climate Emergency – Solutions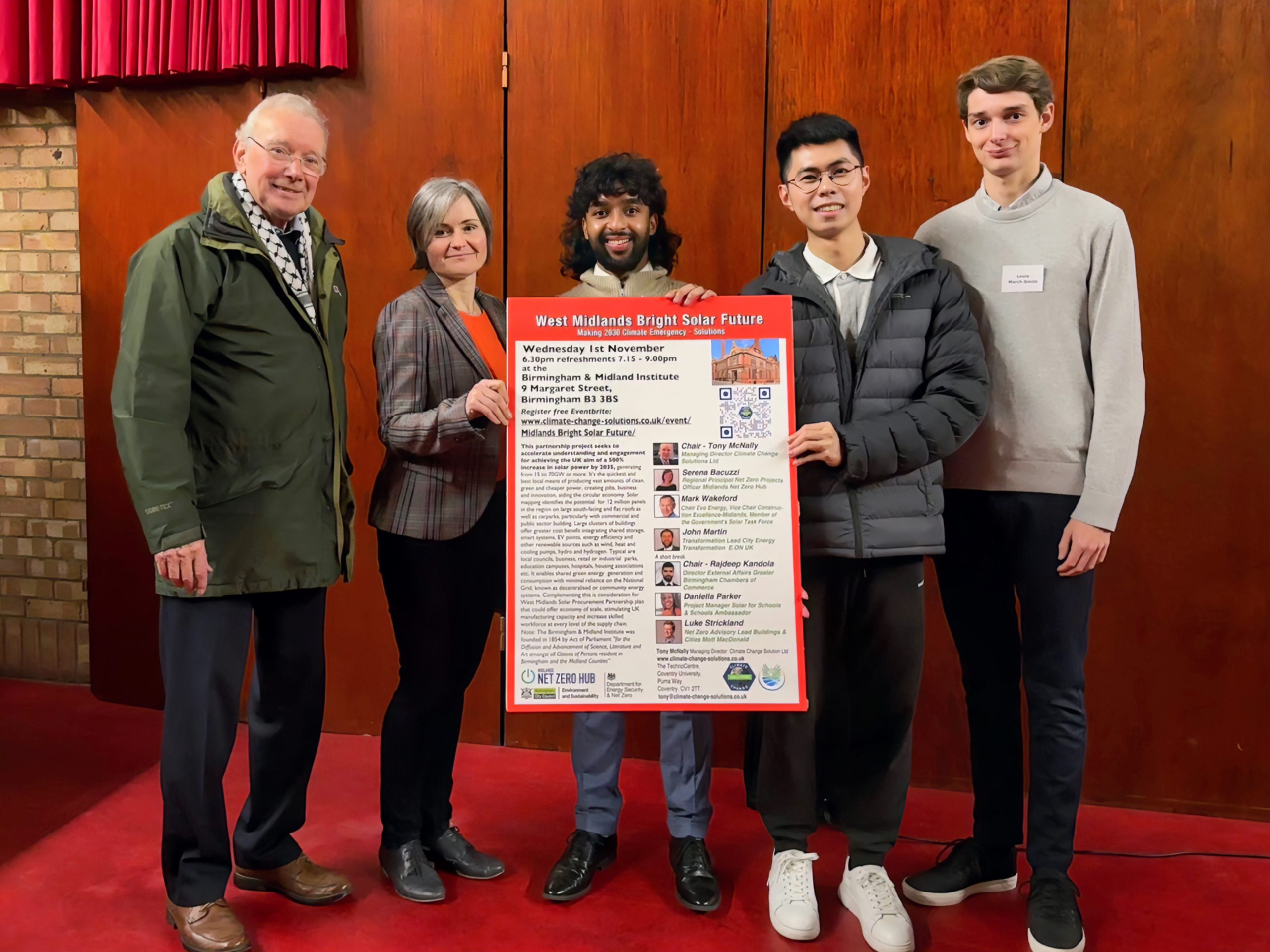 Tony McNally (Managing Director) & Beate Pesian (Project Director) Climate Change Solutions Ltd , with project placement students from The University of Birmingham.

This partnership project seeks to accelerate understanding and engagement for achieving the UK aim of a 500% increase in solar power by 2035, generating from 15 to 70GW or more. It's the quickest and best local means of producing vast amounts of clean, green and cheaper power, creating jobs, business and innovation, aiding the circular economy. Solar mapping identifies the potential for 12 million panels in the region on large south-facing and flat roofs as well as carparks, particularly with commercial and public sector building. Large clusters of buildings offer greater cost benefit integrating shared storage, smart systems, EV points, energy efficiency and other renewable sources such as wind, heat and cooling pumps, hydro and hydrogen. Typical are local councils, business, retail or industrial parks, education campuses, hospitals, housing associations etc. It enables shared green energy generation and consumption with minimal reliance on the National Grid, known as decentralised or community energy systems. Complementing this is consideration for West Midlands Solar Procurement Partnership plan that could offer economy of scale, stimulating UK manufacturing capacity and increase skilled workforce at every level of the supply chain.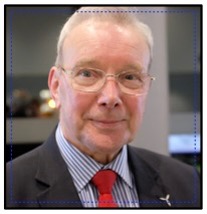 Managing Director Climate Change Solutions Ltd.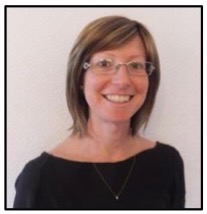 Regional Principal Net Zero Projects
Officer Midlands Net Zero Hub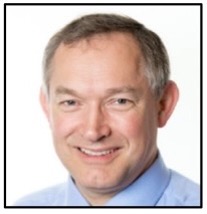 Chair Evo Energy
Vice Chair Construction Excellence-Midlands
Member of the Government's Solar Task Force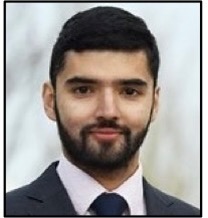 Director External Affairs Greater Birmingham Chambers of Commerce
Presentation Download: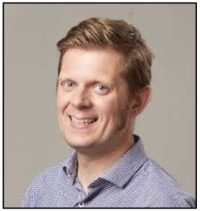 Net Zero Advisory Lead Buildings & Cities
Mott McDonald
Presentation Download: