Event Navigation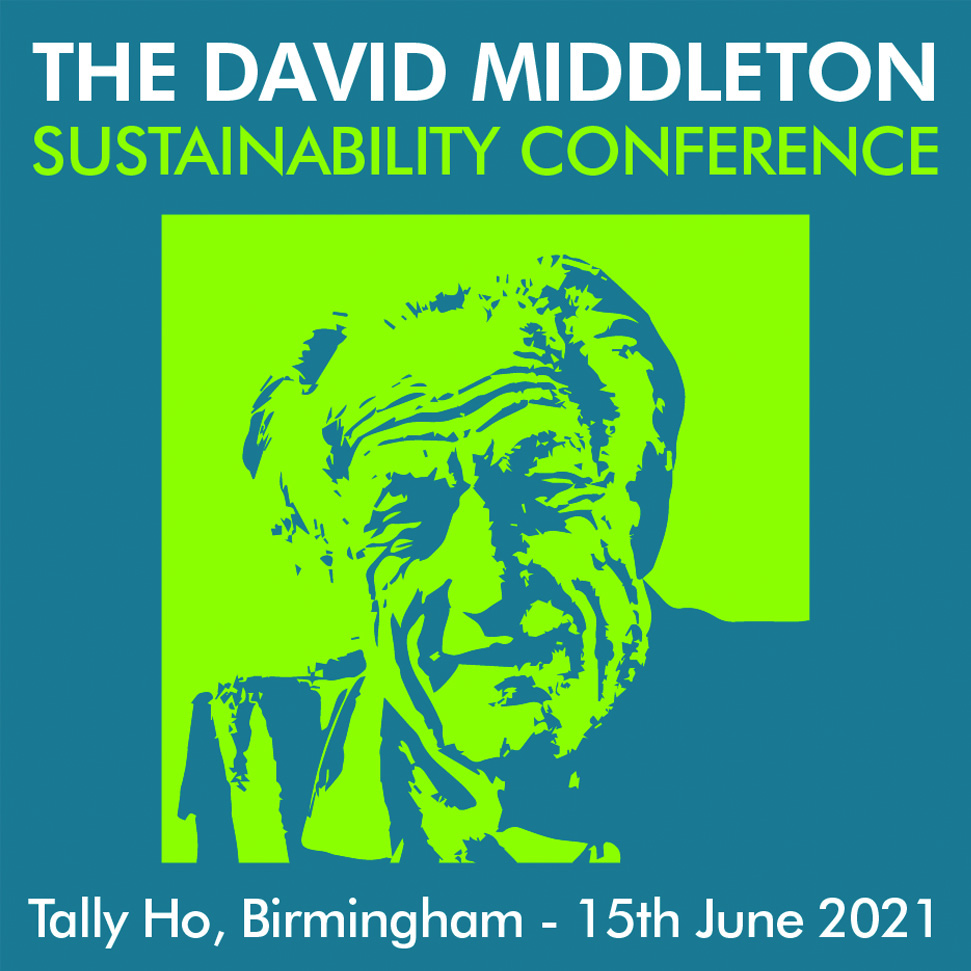 Following the sad loss of David last May we are all determined to deliver a great event to honour David's huge contribution and celebrate his tireless work on sustainability

David had been the main organiser of this event for the last 5 years and was a keen protagonist for the sustainability agenda for over 25 years. He will be sorely missed by his family, friends and all of those in the sustainability movement.
After the massive success of the 2019 event which attracted over 200 delegates from multi national companies, to micro businesses, NGO's and voluntary organisations, we had intended again at the 2020 event to give attendees the opportunity to network, share knowledge and exchange experiences in tackling the climate crisis.
Unfortunately due to COVID 19 we have had to postpone the event until 15th June 2021
I do hope you , virus permitting , will be able to join us then
If you want further information on the sponsorship opportunities and exhibiting please  contact
Jacqui Staunton
jacqui.staunton@climate-change-solutions.co.uk
07866552833
We are proud to support WaterAid as our chosen charity. You can find out more at www.wateraid.org'.
David was a keen supporter of WaterAid .
A Just Giving Webpage will be set up nearer the time for anyone wanting to donate in David's memory